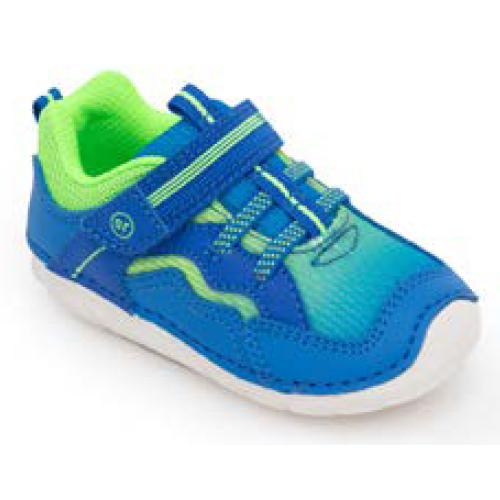 Stride Rite SM Kylo Sneaker - Blue
Perfect for first walkers is the Soft Motion Kylo Sneaker by Stride Rite. This APMA-approved design was made for transitioning into walking, with a flexible sole that encourages natural motion and high-traction grooves to help prevent slips and trips.
The footbed is crafted with Ortholite® memory foam for enhanced, superior comfort
High traction soles meets high quality materials and flawless design
Special treatment to help reduce odors
Rest assured this style has been APMA approved
Easy on-and-off with an oversized opening and hook and loop closure
Flexible, rounded, slip-resistant soles encourage natural motion and help improve balance
Built for first-time walkers. Soft Motion shoes are designed to be the healthiest for your baby's feet.
SKU:
BB014407 3.5 W
---
We Also Recommend
Liquid error (layout/theme line 492): Could not find asset snippets/spurit_uev-theme-snippet.liquid