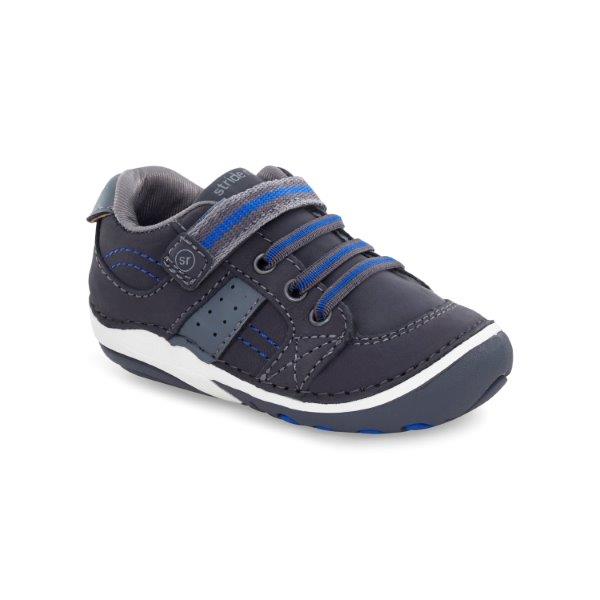 Stride Rite SM Artie Sneaker - Grey
Stride Rite Soft Motion Artie leather athletic looking shoe for first walkers.  These shoes are soft and flexible, perfect for toddlers taking their first steps!
SRT™ Soft Motion™ technology that protects little feet without restricting movement for their cruising phase until wobbly walkers are confident.
Patented SRT™ Soft Motion™ technology
Rounded edges to decrease stumbles and falls
Deep flex grooves to enable natural movement
Leather upper
Easy hook-and-loop closure
SKU:
BB014603 4.5 M
---
We Also Recommend
Liquid error (layout/theme line 492): Could not find asset snippets/spurit_uev-theme-snippet.liquid