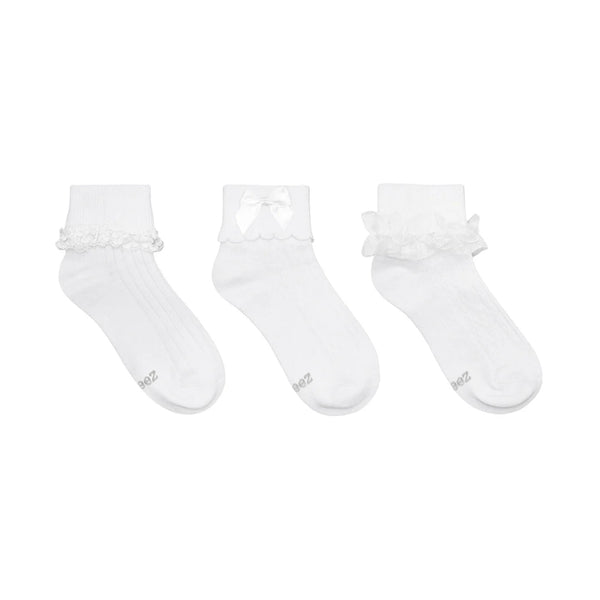 Robeez Socks 3pk - Classic Cuff
Robeez 3pk white with ribbed - pointelle - cable ground and 3D ruffle or bow trim turn cuff dress socks. All socks have heat seal logo on the bottom and seamless toe seam.
Cotton-Polyester-Spandex blend is thin, soft, and ultra comfortable.
Stretchy, durable fabric allows feet to move freely all day long and combats wear and tear.
Comfort seams are softer and thinner than the seams of most kids socks on the market.
Machine wash, tumble dry low. Do not iron or bleach.
SKU:
RBG124462 6-7.5
---
We Also Recommend
Liquid error (layout/theme line 492): Could not find asset snippets/spurit_uev-theme-snippet.liquid