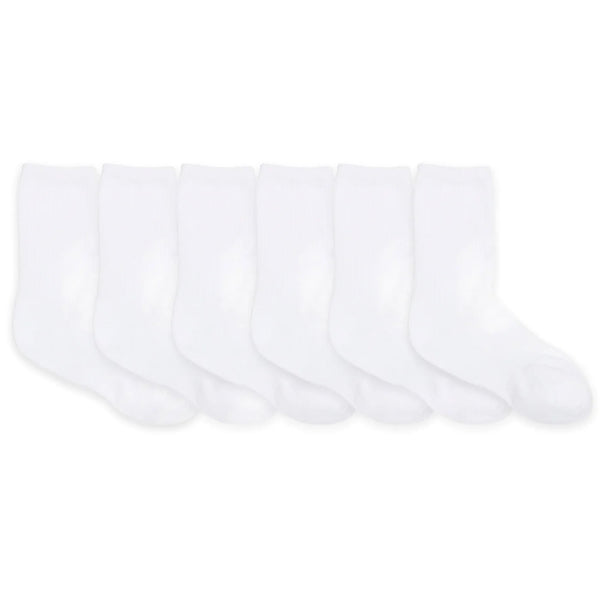 Robeez Crew Socks 6pk - White
Stay fly with these cotton-rich crew socks with a comfort toe for maximum comfort. Kickin' it with 6 pairs of white and a knitted logo on the bottom - you'll love 'em!
6pk

Cotton-Polyester-Spandex blend is thin, soft, and ultra comfortable.
Stretchy, durable fabric allows feet to move freely all day long and combats wear and tear.
Comfort seams are softer and thinner than the seams of most kids socks on the market.
Machine wash, tumble dry low. Do not iron or bleach.
Sized by shoe size
SKU:
RBN190951 5-6.5
---
We Also Recommend
Liquid error (layout/theme line 492): Could not find asset snippets/spurit_uev-theme-snippet.liquid