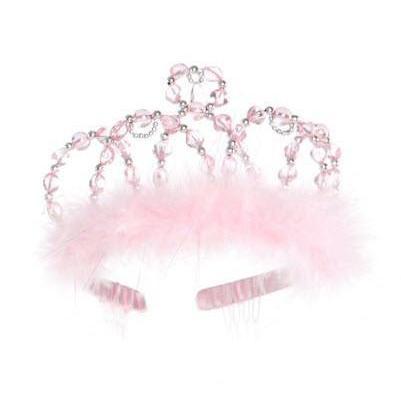 Great Pretenders Princess Tiara - Pink/Silver
Princess tiara in pink and silver by Great Pretenders.  Transparent pink beads with gold accents intricately weave and form these Princess tiaras. Pink, ribbon-wrapped bases are further decorated with pink marabou, and clear combs.
Combed tiara base, with wire threaded silver and pink beads, and marabou trim. Flexible and sturdy. Material: Textile, plastic, wire & feather.
Ages 3 years and up.
SKU:
11620
---
We Also Recommend
Liquid error (layout/theme line 492): Could not find asset snippets/spurit_uev-theme-snippet.liquid