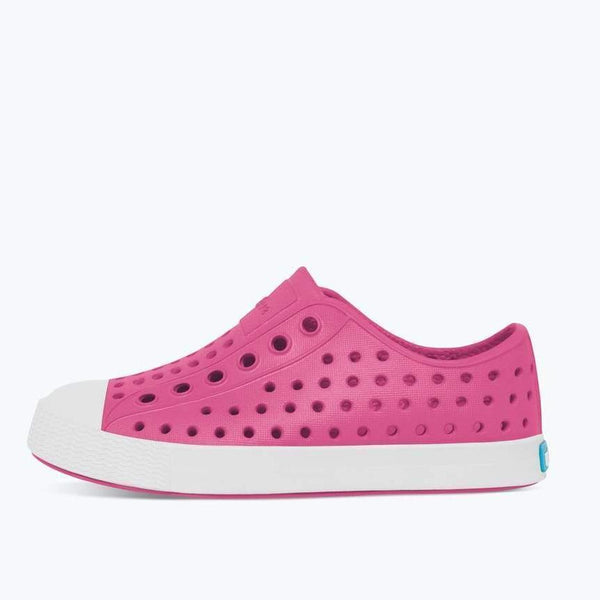 Native Shoes Jefferson - Hollywood Pink/Shell White
Lightweight, water friendly and vegan friendly Native Shoes Jefferson EVA slip on shoes for kids in Hollywood Pink with Shell White detailing. Child and Junior sizes.
Injection molded EVA construction
Water friendly
Hand washable
Shock Absorbent
Odour Resistant
Beast Free.  Peta Approved Vegan
A Canadian brand founded in 2009 in Vancouver BC.
Fit Tip:  We find the Jefferson style can fit slightly big (most cases 1/2 size big).
EVA shoes can be hand-washed using mild soap and let dry in a cool shaded area. Never put your shoes in the washing machine, dryer, or dishwasher! EVA shoes are heat-formed, so they can be heat-deformed and shrink when exposed to heat. Store shoes away from sun or heat.
Y= Youth sizes
SKU:
13100100.5626 5
---
We Also Recommend
Liquid error (layout/theme line 492): Could not find asset snippets/spurit_uev-theme-snippet.liquid