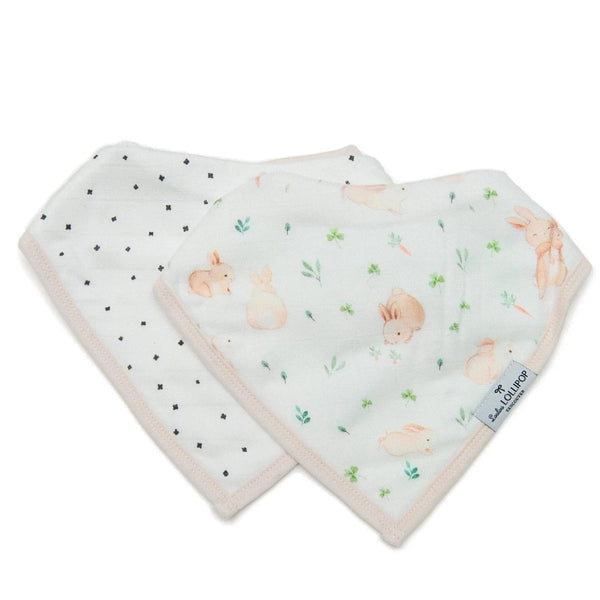 Loulou Lollipop Bandana Bib Set - Bunny Meadow
Look no further - Loulou Lollipop's Bamboo Muslin Swaddle is the bib to end all bibs! Super-absorbent and buttery-soft, these bad boys come with a neck panel to make sure your little one can stay irritation-free! Plus, thanks to the three adjustable nickel-free snaps, they'll fit your baby from three months up to a whopping 36 months! So grab one now and keep those dribbles, spit-ups, and spills at bay!

Manufactured at an OEKO-TEX Standard 100 certified factory, you can feel confident that our bandana bibs are free of toxic chemicals and safe for your baby.
70% rayon from bamboo, 30% cotton
SKU:
BIBBUNNY
---
We Also Recommend
Liquid error (layout/theme line 492): Could not find asset snippets/spurit_uev-theme-snippet.liquid