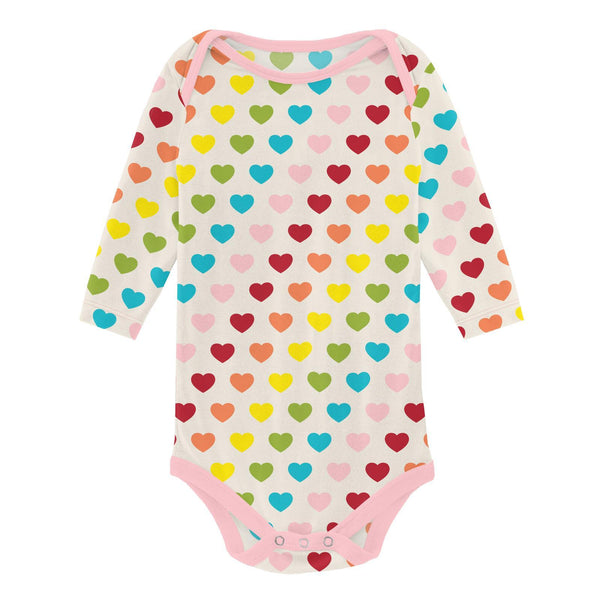 KicKee Pants L/S One Piece - Rainbow Hearts
Keep your little sweetheart comfy and cozy with this KicKee Pants L/S One Piece! The ultra-soft signature blend bamboo fabric is perfect for delicate skin and helps to regulate baby's temperature. Plus, with UPF 50+ fabric and wicking properties, it's sure to keep your cutie cool and fresh - rainbows & hearts included!
95% Viscose from Bamboo, 5% Spandex
Made from our buttery-soft signature fabric

Snug fit
Lightweight and breathable
Machine washable on gentle cycle, tumble dry low
Tag-free label for extra comfort
Wicking properties to keep your little one fresh, dry and cool
Now rated UPF 50+!
SKU:
LO11-6-LI-F23D11-NARH 0
---
We Also Recommend
Liquid error (layout/theme line 492): Could not find asset snippets/spurit_uev-theme-snippet.liquid