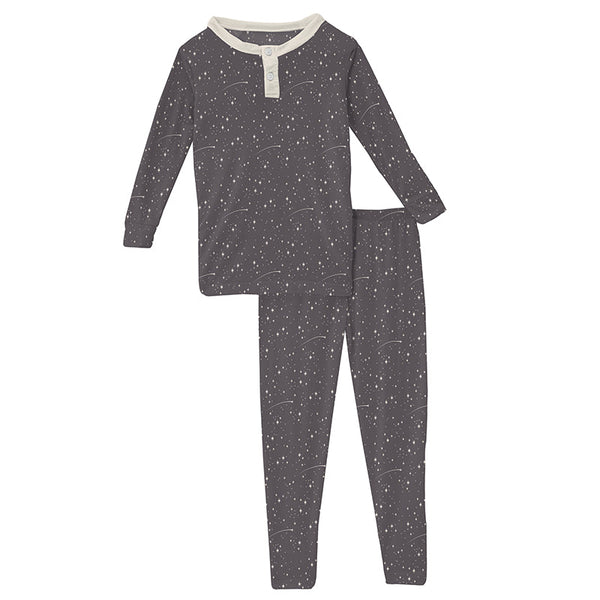 KicKee Pants Henley Pajama Set - Rain Shooting Stars
Cuddly soft and breathable bamboo henley pajama set will have your child sailing off to dream land! These fitted PJ's are snuggly cuddly and cute as a button!

Kickee Pants 2 piece Pajama Sets are made to fit quite snugly to keep your little one extra safe! We recommend trying on before washing. Federal regulations require sleepwear not treated with flame retardants to be snug fitting.

Breathable buttery-soft Bamboo blend fabric (95% Viscose from Bamboo 5% Spandex)
Machine washable on gentle cycle tumble dry low
Tag-free label for extra comfort
SKU:
LHP57-7-F22D1-RSS 4
---
We Also Recommend
Liquid error (layout/theme line 492): Could not find asset snippets/spurit_uev-theme-snippet.liquid