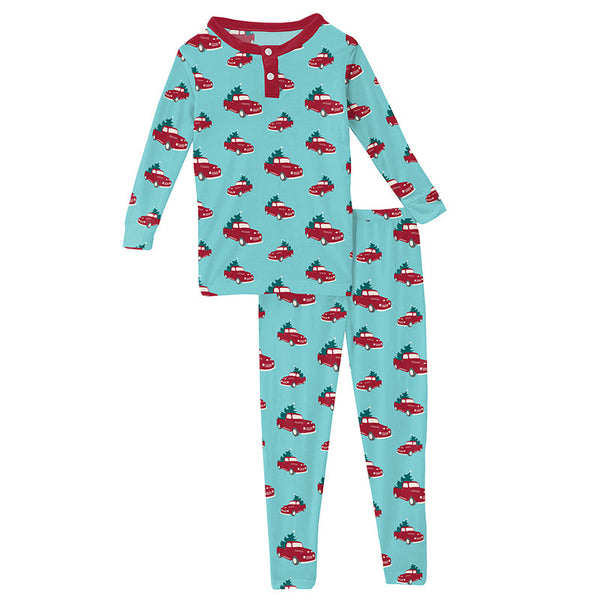 KicKee Pants Henley Pajama Set - Iceberg Trucks and Trees
KicKee Pants soft bamboo Long Sleeve Henley Pajama Set. These fitted PJ's are snuggly, cuddly! 
Lightweight, breathable and hypoallergenic

KicKee Pants uses only source bamboo that is grown organically and products meet all CPSIA certification requirements.

Machine washable on gentle cycle, tumble dry low
Tag-free label for extra comfort
Wicking properties to keep your little one fresh, dry and cool
Now rated UPF 50+

Made of 95% Viscose from Bamboo, 5% Spandex

Oeko-Tex Standard 100 certification for their viscose from bamboo fiber.

Federal regulations require sleepwear not treated with flame retardants to be snug fitting. You can rest easy knowing our PJ sets are flame retardant free and safe for baby and big kid alike.
SKU:
LHP57-7-F22D3-IBTT 6
---
We Also Recommend
Liquid error (layout/theme line 492): Could not find asset snippets/spurit_uev-theme-snippet.liquid