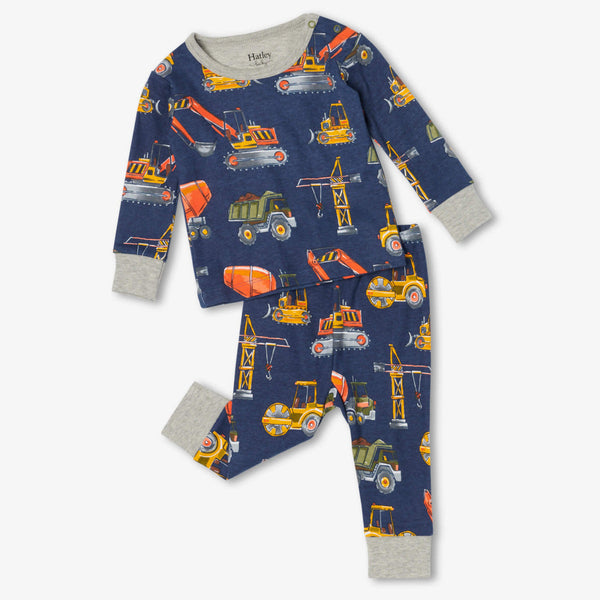 Hatley Organic Pajama Set - Construction Trucks
Hatley organic cotton baby pajama set with fun construction truck print.
Eco-friendly 100% organic cotton
Made to be snug fitting
Contrast neckband and arm and leg cuffs
Snap closure on shoulder for easy dressing
Elastic waistband
These pajamas are snug fitting. 
Federal regulations require sleepwear not treated with flame retardants to be snug fitting. You can rest easy knowing these PJs are flame retardant free and safe for baby and big kid alike.
GOTS certified 100% organic cotton.
SKU:
F22CTI1253 3-6M
---
We Also Recommend
Liquid error (layout/theme line 492): Could not find asset snippets/spurit_uev-theme-snippet.liquid