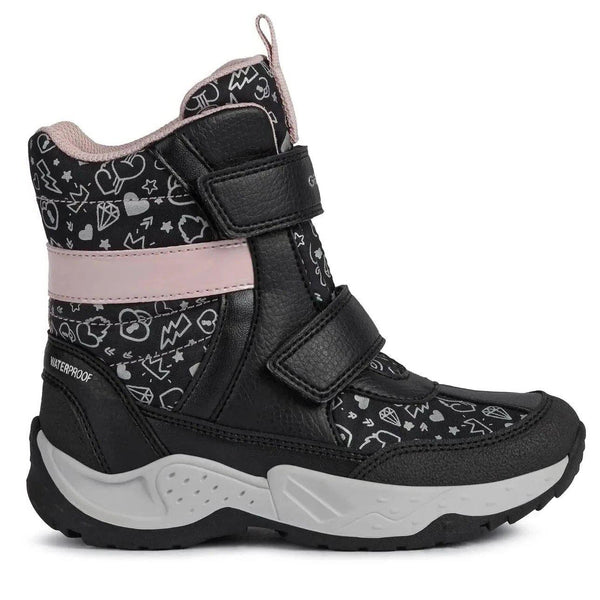 Geox Sentiero Boot - Black
Geox waterproof cosy ankle boot loaded with traditional stylishness.
Drawing inspiration from a classic snow-boot style, Sentiero WPF is a piece of footwear crafted from a pearlescent leather-effect material and printed nylon in a feminine plum-red and dark-pink colourway. Made from waterproof materials, it is guaranteed to provide feet with warmth, breathability and well-being, whatever the occasion.
Breathability for the outsole and a feeling of well-being for the foot are guaranteed by Geox-patented systems.
Holds out against the rain thanks to the waterproof upper and impervious breathable outsole.
Protection against the cold thanks to excellent levels of thermal insulation.
Highly wearable piece of footwear that delivers superior comfort levels.
Toe and heel guards provide protection against jolts and bumps.
Non-marking sole in rubber.
The elasticated lacing makes for an adjustable fit.
Cosy internal lining for greater protection against the cold.
SKU:
J04CFB0NFMNC0618 34EU
---
We Also Recommend
Liquid error (layout/theme line 492): Could not find asset snippets/spurit_uev-theme-snippet.liquid