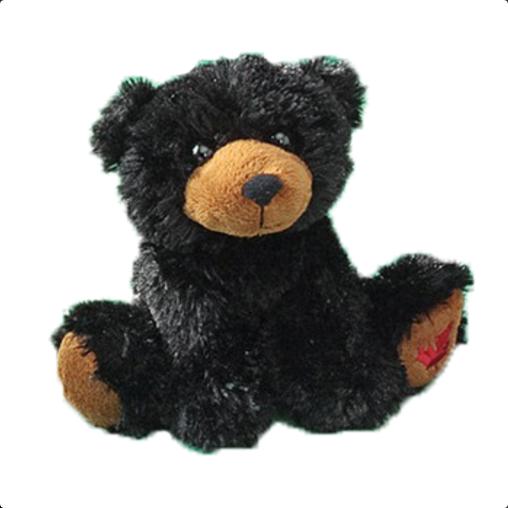 Stuffed Animal House Maplefoot Black Bear 7"
Maplefoot Floppy Critters 7" Black Bear by Stuffed Animal House.  This plush stuffie is super soft and cuddly with a red maple leaf embroidered on one foot.
Red embroidered Canada Maple Leaf on foot.
Polyester fill made from recycled plastic.
Designed in Langley BC, Canada. Made in China.
Meets or exceeds ASTM Toy Safety Standards
3+ years old

Approximately 6-7" long from nose to tail
Note: eyes might be plastic or embroidered.
SKU:
MF-01
---
We Also Recommend
Liquid error (layout/theme line 492): Could not find asset snippets/spurit_uev-theme-snippet.liquid