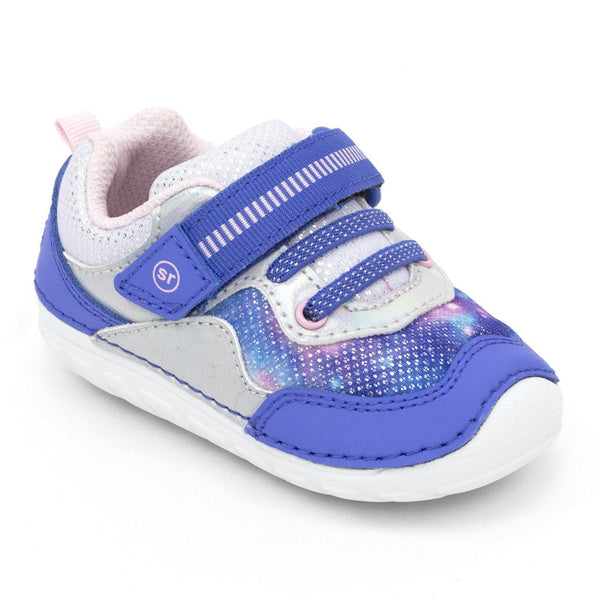 Stride Rite SM Rhett Sneaker - Navy
Stride Rite Soft Motion Rhett sneaker with faux laces and sporty mesh makes this athletic shoe feel a little more grown up, while enhanced features -- like balance-assist rounded outsoles -- offer extra support.
Stride Rite are soft, comfortable, and stylish. Premium memory foam insoles add cushion and deep flex grooves move with baby's feet.
Soft Motion shoes are built to encourage natural movement for first-time walkers. Designed to be the healthiest shoes for your baby's foot, these styles are all APMA approved.
Flexible rounded soles to encourage natural movement and improve balance
The footbed is crafted with Ortholite® memory foam for enhanced, superior comfort
High traction soles meets high quality materials and flawless design
Adjustable hook-and-loop closure ensures a comfortable, easy fit
Special treatment to help reduce odors
Rest assured this style has been APMA approved
SKU:
BG005607 4.5 W
---
We Also Recommend
Liquid error (layout/theme line 492): Could not find asset snippets/spurit_uev-theme-snippet.liquid